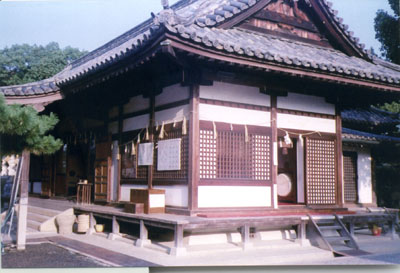 This Shinto shrine is on the hill in the park in Kurashiki, Okayama-ken. One hears it was the model for the Masaki shrine in "Tenchi Muyo!"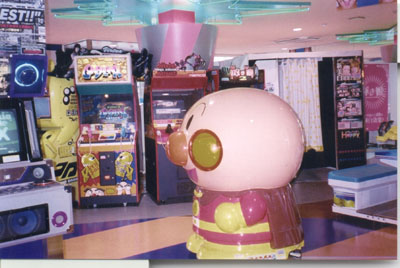 The interior of a Japanese video arcade. This is an upscale one, run directly by the Sega corp. The figure in front is Anpan-man, a popular children's cartoon character whose head is a bun filled with sweet bean paste. There is a video game (for little kids) inside.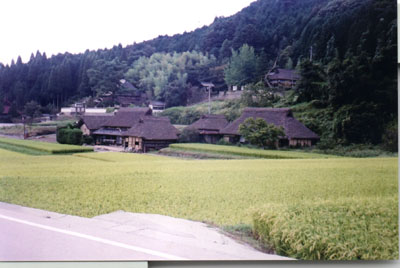 The village of Hattoji, Okayama-ken. The building in the left center is the Hattoji Okayama International Villa, where I spent a night. All the green areas are rice paddies, which held a variety of frogs and snakes.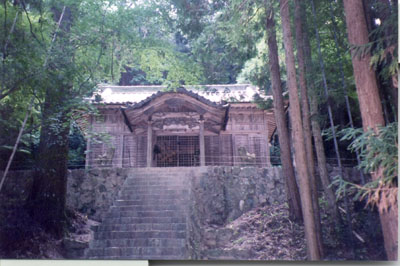 An abandoned shrine on the hill behind the international villa. Spooky. Just to the right of the steps is a rabbit, which I didn't notice at the time and only saw in the photo after it was pointed out to me.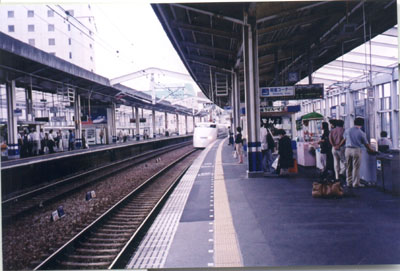 Bullet train pulling into the station. I can't remember if this was in Okayama City or Tokyo. The former, I think.
The interior of a Tokyo taxicab. Note the doilies. I had a great conversation with the driver. He had never met a foreigner who spoke Japanese before, and proudly proclaimed Tokyo was the most expensive city in the world. Which isn't quite true anymore, but you wouldn't know that from the taxis-the fares start at about six bucks and climb upward from there.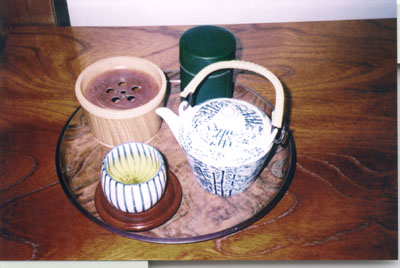 I MADE TEA-GIMMEE BISCUIT! This is the tea set that was in my room in the ryokan I stayed at one night, which I actually managed to use successfully. Green tea and sake both seemed to taste better over there, which was probably psychological.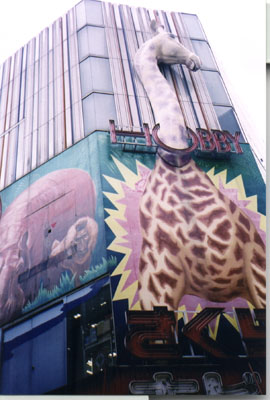 A hobby store in Shinkuku, Tokyo. Six floors of everything the discerning Japanese geek could ever want. I went up to the top floor and was shocked to find displays of military-grade assault rifles. After a few very confused moments, I realized that they were just startlingly realistic air rifles. And of course, there was a half-floor worth of porn. Welcome to Japan.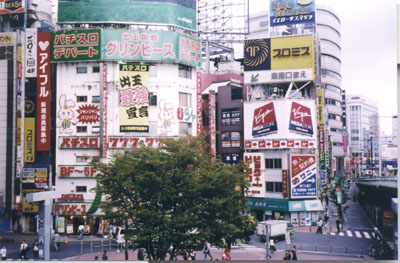 Street scene in Shinjuku. Speaks for itself, really.
| Top |

&copy 2003 David W. Twiddy